How to Get to Know Your New Neighbors
In today's age, only 31% of Americans say they know all or most of their neighbors. It seems that studies show, the closer you live to your neighbors, the less well you know them. If you're looking to break that statistic keep reading for some simple tips to get to know your new neighbors.
First things first, let's meet your neighbors
If you weren't one of the lucky ones whose neighbor came over with cookies or snacks to welcome you into the neighborhood, find opportunities to say hello. It could be as easy as going to get the mail while they are outside, when playing will your kids outside, or while walking your dog. If you plan on having a housewarming party, invite your neighbors to join you with your friends and family! If you have kids and your neighbors have kids, have them over for a play date. This can help your children in the moving process as well. You never know how friendships can build!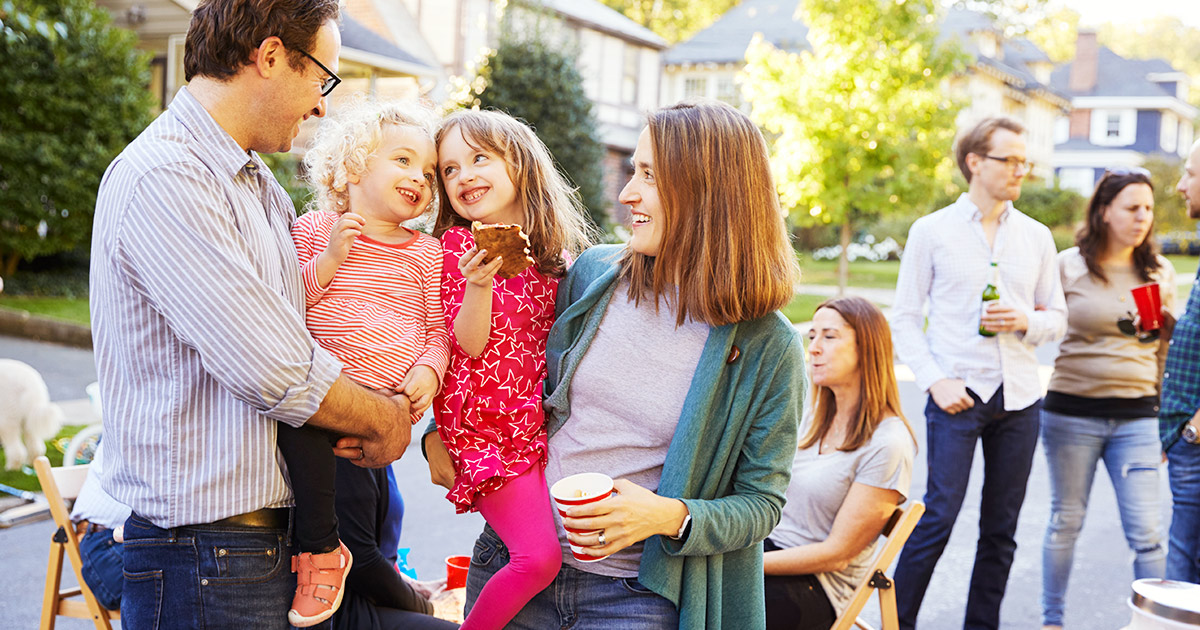 Building relationships
Instead of expecting someone to drop off cookies or snacks as a welcome gift, you can bring something your neighbors! Bake cookies, a tin of muffins or grab a bottle of wine for them. Who knows, maybe they will invite you in for a glass! Include your contact information in case they ever need anything. Do you have children at the same school? Plan a carpool or alternate picking up the kids from soccer practice.
Why is it important?
A relationship with the people around you every day can be extremely helpful for you and for your neighbors. If you plan a vacation your neighbors can keep an eye out on your house, your children may become friends, if you feel comfortable giving them a key to your house it can be a great convenience if you are locked out, block parties, neighborhood watch groups and the list goes on!